Why you don't need a Bridging Loan
Today I would like to share the story of our client who was trying to upgrade to another property from the one she had owned for 15 years. She started looking in 2016 but the timing was not right until the end of last year when we came out of lockdown in Melbourne. In the end, it was worth the wait! Here is her story…
Q. You have been a client of Louise's since 2016 when you refinanced your then-existing loan with a plan to set yourself up to buy a bigger property further down the track. What timeline did you give yourself to achieve that and what did Louise suggest you do to make this happen?
A. At the time when I first spoke with Louise, I just wanted to refinance for a better rate which I did with a different lender. Then a year or so later, I asked her if I could get a bridging loan so I could buy another property and she just said that's not a great idea as no-one thanks us for getting them a bridging loan. (The reason, in this case, was because of servicing and without the actual result from the first property selling, you don't know how much you can buy with.) So I was quite upset as I had my mind made up to buy and move. When she said it would be "financial suicide" I just had to accept that it wouldn't work for me at the time. I got over the disappointment and did a few renovations on my place. Then fast forward to June 2020, I approached Louise again and said I really want to get another place so this time we started the ball rolling to do that.
Q. So June 2020 you connected with Louise again wanting to buy a new place but hopefully keep your existing unit as an investment. Was this doable and if not, why not?
A. No, it was not going to be possible and we were in the middle of COVID so the market was dead and inspections were really not happening with so many restrictions. Bank valuations for my home were pretty low so I sat tight for another few months.
Q. So once you realised you were going to sell your existing property, what did you do?
A: In October, Louise advised me to engage the services of the Jenman Group who put me in touch with a local agent – a family run business, who arranged a private sale with no advertising costs other than an internet campaign – so plain board, no fancy print advertising, and my property was listed within a week, by late October. The market had improved as we were out of hard lockdown, and she advised me to ask for a long settlement – 120 days, so it would give me time to buy.
Q. You received real estate and bank valuations for your property in a certain price range but in the end sold for a really great price. What factors do you think contributed to that?
A. I think the market was really strong and people thought they might miss out if they didn't buy as supply was still low. I sold within 9 days of going to market by a thing called Sale by Sealed Bid and got the long settlement I requested. My sale price exceeded my expectations. (Purchasers used the services of a buyer's agent who is considered to have purchased well over market)
Q. Were you tempted to try for a bridging loan?
A. No, as Louise again told me this would not be possible.
Q. Once you sold you got pre-approval for a new loan so you could go shopping. What were some of the things you needed to do to get your pre-approval?
A. I had to show an executed Contract of Sale for my home and decrease the limits of my credit cards, even though I pay them off in full every month. I was also reminded of the extra costs like Stamp Duty, Conveyancing fees, etc. That's why you need a broker on your side!! Knowing the sold price of my property meant I could go with absolute confidence to buy in the price range I wanted which in the end was way above what I originally thought I could, due to the high sale price from mine.
Q. How long did it take you to buy?
A. I ended up buying the week before Christmas and got a settlement date which coincided with the settlement date of the sale of my property.
Q. How did you pay your deposit?
A. I had part of it and borrowed the rest from a family member to be repaid at settlement. I did pursue the option of the Section 27 to release the deposit on my sale, but it never happened so I was lucky to have the family option. (In Victoria purchasers can release the deposit funds to vendors if agreed by signing a Section 27.)
---
TODAY IS WORLD SLEEP DAY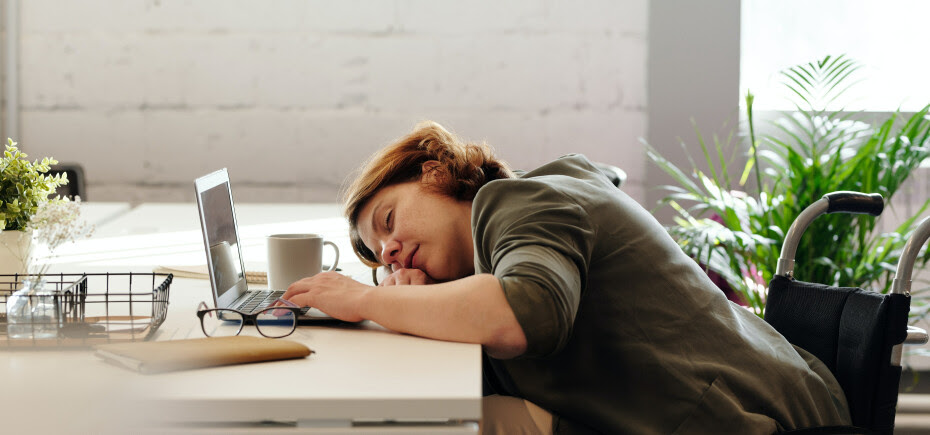 ---
Q. How did the simultaneous settlement dates work for you?
A.  In the end, I moved out of my place 5 days before settlement as I thought it too risky to assume everything would fall into place on the day, and the removalists were very flexible with storing my things for a few days rather than treating it as two moves, so definitely worth considering.
Q.  You also kept your old and new loan with the same lender.  Why was that and what were the advantages in doing so, if any?
A.  I refinanced with BankWest in 2016 and really love their online banking system and multiple off-set accounts so I was keen to stay with them for my new purchase.  They knew me and their rate was competitive so it was an easy decision to go with them.
Q.  How helpful was it having a mortgage broker on your team when dealing with this?  What are some of the things that helped you through the process?
A. I love the fact that Louise is straight down the line, no-frills, and I appreciate her honesty.  It is very important to have that trust.
Q.  Anything else you would like to share?
A.  Louise was recommended to me by a close personal friend and I have done the same, recommending her to my friends and family as I can do so with confidence knowing that they will be looked after.
---
If we can be of any assistance and you would like a one-on-one consultation for any loan type, please reach out and book a time here.